Together, we gather to be present to the God who is already present to us.
However you are joining us, we encourage you to participate in the work of God today as He speaks and leads us. Wherever you are, God is already present and at work all around us. Let's join Him!
John,
To the seven churches in the province of Asia: Grace and peace to you from him who is, and who was, and who is to come, and from the seven spirits  before his throne, and from Jesus Christ, who is the faithful witness, the firstborn from the dead, and the ruler of the kings of the earth. To him who loves us and has freed us from our sins by his blood, and has made us to be a kingdom and priests to serve his God and Father—to him be glory and power for ever and ever! Amen. "Look, he is coming with the clouds," and "every eye will see him, even those who pierced him"; and all peoples on earth "will mourn because of him." So shall it be! Amen. "I am the Alpha and the Omega," says the Lord God, "who is, and who was, and who is to come, the Almighty."
Revelation 1:4-8 NIV
God of unchanging love,
We thank you for never leaving or forsaking us. As painful and difficult things are revealed, in our lives and in our world, we hold fast to our unwavering hope in you. May your love be revealed in this season of weariness and change. May the revelation of goodness and mercy compel us to be your hands and feet in this world.
Amen.
We seek to share a common way of life – a shared journey into the life of Jesus. We do so through 3 discipleship pathways: Communion, Community, and Co-Mission. Learn more at restorationlex.com/pathways!

Communion
Revelation is a letter of encouragement to strengthen a network of Churches in what is now modern day Turkey. Each day this week, read what Jesus speaks to these churches – one each day. What do you sense the Lord saying to you? (Monday: Ephesus – Rev. 2:1-7 | Tuesday: Smyrna – Rev. 2:8-11 | Wednesday: Pergamum – Rev. 2:12-17 | Thursday: Thyatira – Rev. 2:18-29 | Friday: Sardis – Rev. 3:1-6 | Saturday: Philadephia – Rev. 3:7-13 | Sunday: Laodicea – Rev. 3:14-22)

Community
Talk it over with your Home Church (or a group of friends) this week. 1. Revelation is not about destruction, but rather a revealing of what has been hidden. When you look over the last two years of chaos and change, what has it revealed about you – for better or worse?   2. Our passage today (Rev. 1:4-8) emphasizes the unchanging nature of Jesus. How does God's unchanging nature serve to encourage and sustain us in our ever-changing world?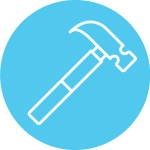 Co-Mission
This week, we're (re)introducing our ministry Pampering Pathways. Learn more here, and please be praying for the mothers and their families we'll be serving next month!