ONE: God of the marginalized, the cast aside, the weary, the downtrodden, and the empty — you are good. You fill the hungry with good things. You surround the lonely with families. You trade our sorrow for joy. You, our God, are good.
ALL: In your goodness, God, fill us with the gifts of your Spirit.
ONE: Spirit of salvation, who rules and reigns over all the earth, you are the lifter of my head. You raise those in need from the pits of despair, and you seat them in a place of royalty. You give each child a place of belonging and safety.
ALL: From the rising of the sun, to its setting, we rejoice in you.
ONE: You are our safety, our portion, and our strong tower of refuge. You've built this family, Father, by the power of your love. We abide in this resting place today. Amen.
ALL: Amen.
"Lord," Thomas said, "we don't know where you're going. How can we know the way?" Jesus told him, "I am the way, the truth, and the life. No one comes to the Father except through me.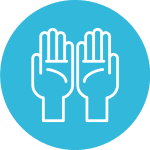 Practice
Practicing the Way of Jesus
Remember is a frequent command in the Scriptures. The people of God are constantly encouraged to look back upon the faithfulness of God in their lives for both courage and celebration. This week, take intentional time to remember how your faith journey began. What are the 4-5 biggest turning points in your walk with Jesus? How are you different now than you were before?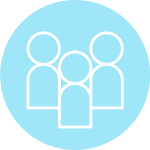 Presence
Present To God And One Another
Discuss with your Community Group or friends this week the following questions: 1. Read John 14:6. Jesus doesn't say He has the way, but that He is the Way. How does this shape your understanding of what it means to be a disciple? 2. Read Romans 8:28-31. God is using every part of our journey – good and bad – to bring about restoration in our lives. Share a time when God used something difficult and painful in your life to bring about restoration in the end.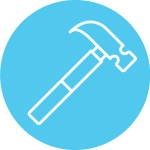 Participation
Join God's Restoring Work
The stories of God's faithfulness that we carry are a witness to others. There is power in our shared stories of faith, when what we believe moves beyond doctrines and theology and into the lived experiences of our walk with Jesus! This week, look for an opportunity to share a part of your faith journey with someone.