NEXT STEP QUESTIONS
1. Jesus' ministry seemed to be centered on sharing meals with people – even those who were sinners and outcasts. How should this shape the way we follow Jesus?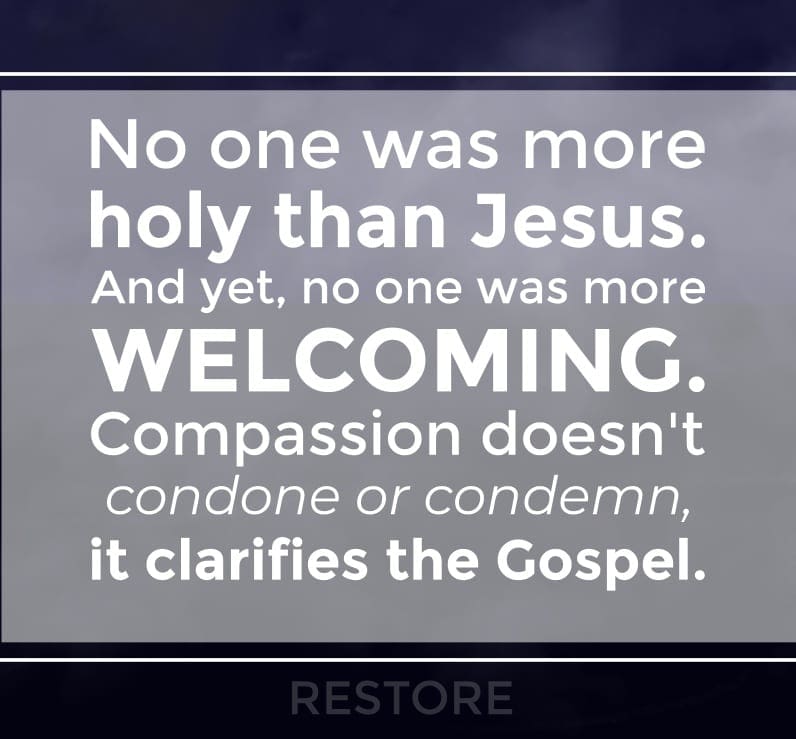 2. Seeing ourselves through the lens of grace humbles us, enabling us to be welcoming to others. Who do you struggle to see through the lens of grace and welcome like Jesus?
3. Grace moves us from the posture of a guest to a host – welcoming people wherever we are. How would this shift change your Christian life and involvement at Restoration?