This past Sunday, we had a special service focused on our values of leadership and empowerment. We met around tables, met new people, and talked about how God has uniqued gifted each one of us. We also met our elders and heard their heart for our Church. In this audio, Justin recaps the day, as well as offering next steps for stepping into our calling. Let us know here how we can get you connected!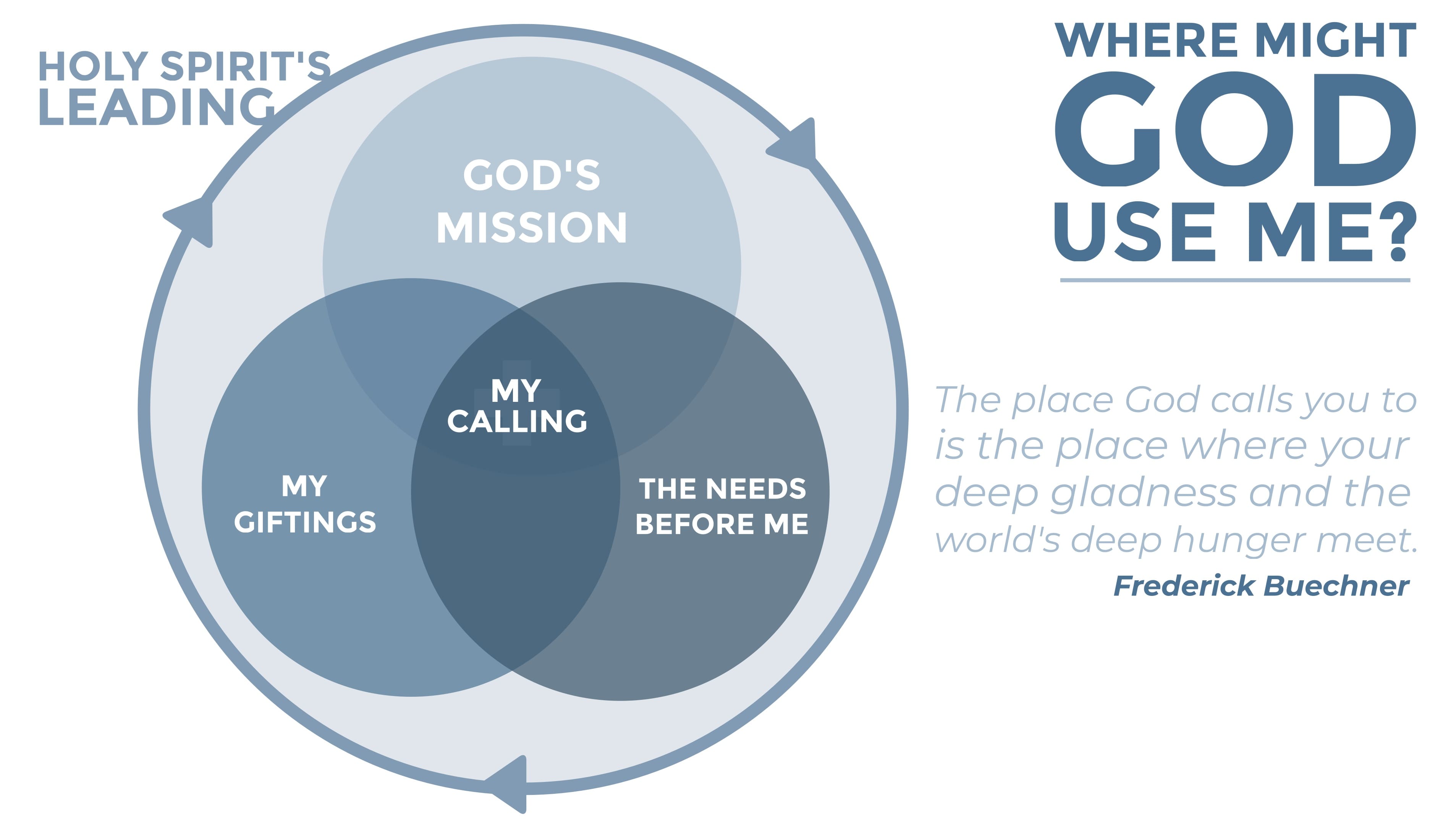 Next Step Questions
We live in times that have driven many of us to be suspicious of leadership and institutions. How have you seen this struggle impact your idea of the Church?
Finding our calling happens at the intersection of God's mission, our giftings, and the needs around us. As you see the diagram above, what is stirring in you about your next step? Spend this week intentionally praying and listening to God. Ask the Spirit to speak and guide you in how he might call you to life out your calling in the coming year.