Together, we gather to be present to the God who is already present to us.
However you are joining us, we encourage you to participate in the work of God today as He speaks and leads us. Wherever you are, God is already present and at work all around us. Let's join Him!
What causes fights and quarrels among you? Don't they come from your desires that battle within you? You desire but do not have, so you kill. You covet but you cannot get what you want, so you quarrel and fight. You do not have because you do not ask God. When you ask, you do not receive, because you ask with wrong motives, that you may spend what you get on your pleasures.
James 4:1-3 NIV
God of peace and reconciliation, give us clean hands and pure hearts as we meditate on your word. Help us walk in step with your Spirit, receiving your generous grace for the journey ahead. We repent of pride, jealousy, and selfish ambition. These things can bring an illusion of worthiness, but we know that true worthiness comes from you alone. Your ways, oh Lord, are higher than our ways. Teach us daily your rhythms of grace, for we long to draw close to you. Thank you for giving yourself freely to us as a good Father. Amen.
MINISTRY PARTNER HIGHLIGHT
We seek to share a common way of life – a shared journey into the life of Jesus. We do so through 3 discipleship pathways: Communion, Community, and Co-Mission. Learn more at restorationlex.com/pathways!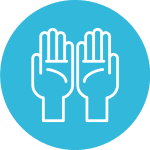 Communion:
Abide With Jesus
Psalm 139:23-24 teaches us to pray: "Search me, God, and know my heart; test me and know my anxious thoughts. See if there is any offensive way in me, and lead me in the way everlasting." Dealing with conflict begins with confronting your own heart – and giving God permission to speak and transform you. This week, pray these words each day – especially if you're facing conflict. Allow God access to your emotions, fears, and inner battles.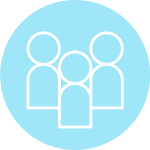 Community:
Be Present To One Another
Discuss with your Home Church or friends this week the following questions: 1. James 4:1-3 tells us that conflict is rooted in seeking to find in others what we can only find in God. What are some of the ways we trying to find fulfillment in those around us? How does this result in conflict? 2. Romans 12:18 says that as far as it depends on us, we should live at peace with everyone. How do we know when we've done what all we can to reconcile and bring peace? How do we have healthy boundaries without cutting off the posibility of reconciliation?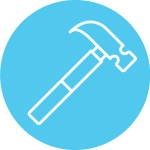 Co-Mission:
Join God's Restoring Work
The people of God are called to be peacemakers in a world constantly at battle with one another. Chances are, this week you'll find yourself in or around conflict. If so, slow down and ask God for wisdom and grace, and let this be an opportunity to learn and grow in your trust of God's presence in the struggle.