Community is about relationship. Take time to listen to and engage in one another's stories.
DEEPER CONVERSATION
We are all typically prone to respond to suffering and struggle in two ways: fight (anger, bitterness, cynicism) or flight (escapism, numbness, distraction). How do you find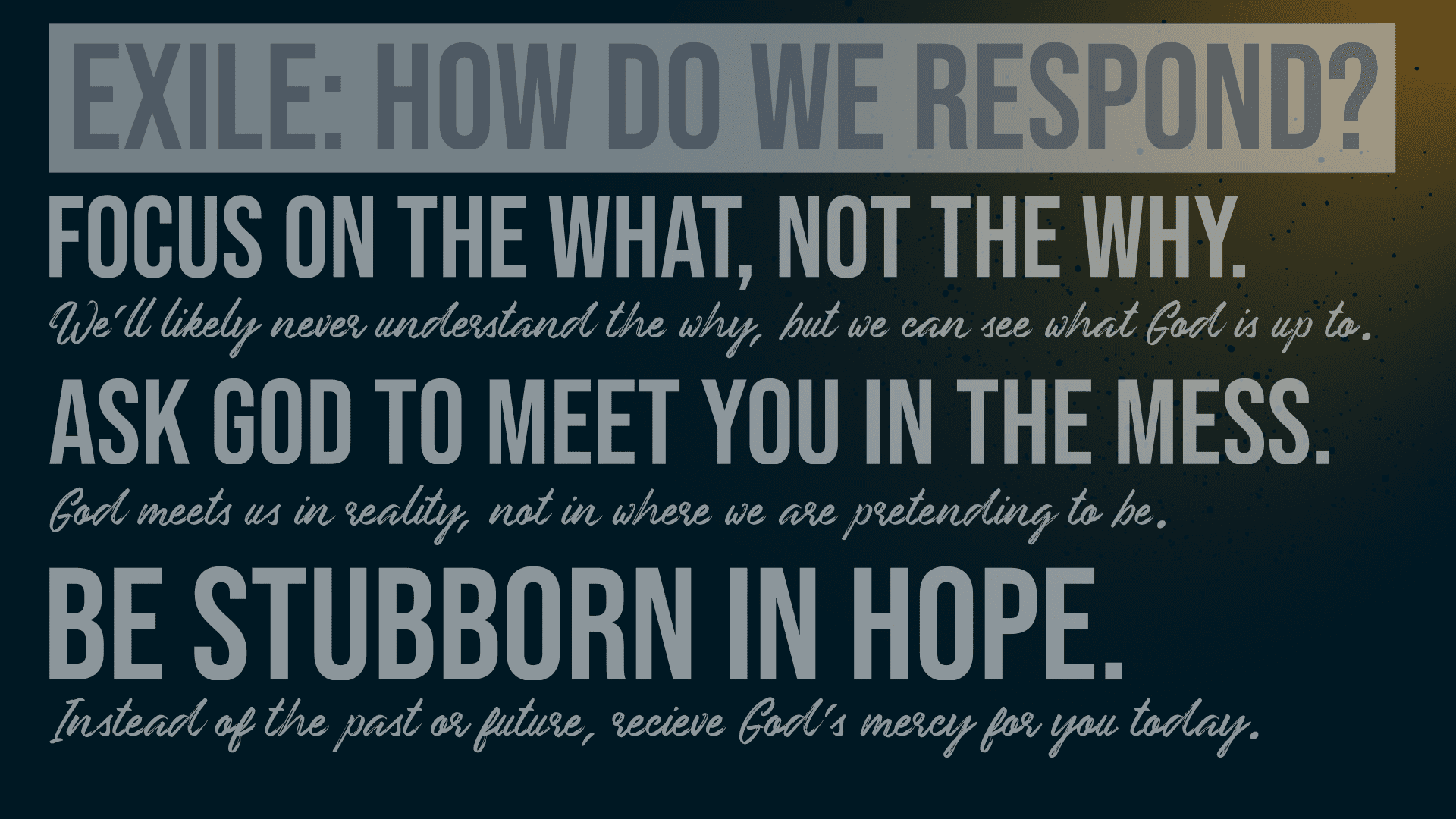 yourself responding to hardship in unhealthy ways?
How have you experienced God in a time of trouble in a way more powerful then when times were good?
ENGAGING THE SCRIPTURES
Read Lamentations 3:19-26
Verse 19 speaks of wandering, or homelessness. Is there any area of your life that you feel lost – or wandering?
God has new mercy for us every morning. What does this mean for our experience of struggle? How does it reframe what we are facing?
Hope is the act of letting the future reframe the present. What are you hopeful about in your life right now?
PRACTICING TOGETHER
Practicing Lament. Some have taught that bringing our questions and hurts to God is a lack of faith – but the opposite is true. Take some time this week and pray from a place of gut-level honesty with God. Don't hold back! Ask him to meet you in the places where you are hurt, confused, and broken. Remember, his word promises that he is near to the broken-hearted!