THIS WEEK
WALKING TOGETHER IN THE RHYTHMS OF RESTORATION
Advent
Week 2 | Judgment, Justice, And Hope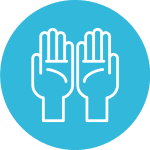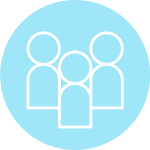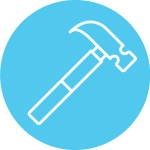 At Restoration, we share 3 common rhythms that form the life of Jesus in us: Practice, Presence, and Participation. Together our aim is to practice the way of Jesus, be present to God and one another, and join God in His restoring work where we are.
PRACTICING THE WAY
When the Bible speaks about the coming of the Messiah, its call for us time and time again is simple: be ready. How? Repentance. Repentance is agreeing with God about reality. It's aligning our present lives with our future hopes. This week, use Psalm 139:23-24 as a prayer of meditation and repentance: "Search me, God, and know my heart; test me and know my anxious thoughts. See if there is any offensive way in me, and lead me in the way everlasting." Ask God to reveal places within you that need realignment with the world He's bringing to bear. 
COMMUNITY QUESTIONS
Talk it over in community. Here's some questions:
1. The coming Messiah is described as a small shoot grwoing from a stump – a picture of new life growing from what's been lost. Looking at your spiritual journey, where has God surprised you in bringing life out of a place you those was hopeless and lost?
2. When the Bible speaks about the coming of the Messiah, it encourages us to be ready for his coming. For many, this idea has been used as a means of fear instead of a reason for hope. How should the return of Jesus encourage and equip our faith journey in the present? 
JOINING GOD'S RESTORING WORK
As we read of the coming of the Messiah in Isaiah 11, it's clear that his coming brings justice to the poor, the forgotten, and the outcast. That is still a need in our world today, where injustice still impacts the poor and marginalized disproportionately. If you're looking to learn more about this, here's a short talk from Bryan Stevenson, founder of Equal Justice Initiative. 
Lectionary:
Isaiah 11:1-10 NIV
Congregational Prayer:
God of Justice,
We turn from the way of the world and look
instead on the Way of your Kingdom.
We long for the coming of your wholeness —
for the day when nothing will harm or destroy.
Keep this promise in front of our eyes. May we see.
Keep us ready, God —
Ready for your arrival, expectant of your power,
And longing for your justice to rush like roaring
water over all humankind.
Our hearts anticipate, with deep contentment,
the goodness of your promises. Amen.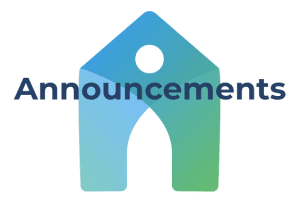 Resources To Help You Grow